1Staff by Professional Advantage

Member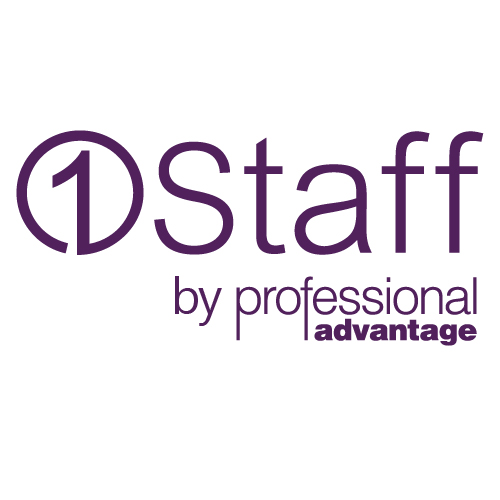 Headquarters
4820 30th Ave S Ste 201
DTC Quadrant, Penthouse 4
Fargo, ND 58104-8527
1Staff by Professional Advantage is an all-in-one
 

staffing software solution

 

that fully leverages the Microsoft Dynamics platform.

1Staff empowers your team to deliver results with a wide array of tools covering Marketing, Recruitment, Finance, Analytics, and Operations.

1Staff Front Office is powered by Microsoft Dynamics 365 (D365), an intelligent CRM and ERP platform used by millions around the world. By combining the power of 1Staff Staffing Software with Microsoft Dynamics 365, Microsoft's Power Platform and Office 365 you get a powerful system to grow with your business and change as fast as your customers change. 1Staff Front Office will help your sales team find and service clients, help your recruiters manage candidates and fill jobs quicker and help your compliance team drive efficiencies and de-risk the onboarding process.

1Staff Back Office is powered by Microsoft Dynamics GP, a complete enterprise resource planning (ERP) solution. Helping staffing organizations gain greater control over their financials and operations, allowing them to improve insight and better manage their primary business drivers. 1Staff Back Office will help your workforce capture their time, help finance smooth the pay/bill process and help the executive control and grow the business.

Your System, Your Way…You can choose to implement the full suite of functionality, or the Front Office or Back Office independently and integrate them to your existing systems.

Our knowledge of the staffing industry helps your business achieve more from your Business Intelligence and Corporate Performance strategy. With 1Staff Analytics, Microsoft Power BI and 1Staff Planning we will integrate your operational and financial planning and analysis perspectives and give you a complete view of performance, now and future, driving your growth and acquisition strategies.
AlphaTrust Capabilities Range from Present-and-Sign to Multi-Document, Multi-Party Transactions AlphaTrust® Corporation, a subsidiary of iPipeline® and leading provider of white-labeled electronic signature solutions, today announced a partnership with Professional Advantage Ltd., a global software and service provider for mid-sized organizations. Under the agreement, Professional Advantage will incorporate the entire AlphaTrust e-Sign platform seamlessly into their…