Temp Staff Risk Services

Member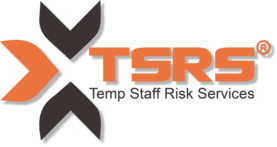 Headquarters
1855 W State Rd Ste 434
c/o Insurance Office of America
Longwood, FL 32750
We help Temporary Staffing Company clients exceed staffing carrier underwriter risk management & loss control expectations, reduce insurance program operating costs, bolster program stability, and increase profit margins.
Clients enrolled in this program are strongly supported by a team of seasoned Insurance, Risk Management, Loss Control, Training & Development, and Web Systems Support Professionals who specialize in delivering the highest level of service and support for the Temporary Staffing Industry. Our focus is to help our clients identify, establish, implement, and improve upon the practices that are proven to contribute to lower insurance costs.
With our support and advocacy, our clients maintain a great reputation within the underwriting community as a "Best-in-Class" staffing company. In return, the underwriting community responds with best-in-class rates, terms, and policy conditions or what is referred to in the insurance industry as Underwriting Credits, as opposed to receiving Underwriting Debits.