Ferguson and Cervantes Join Leavitt Group in California
June 04, 2014
Scott Ferguson and Norma Cervantes have joined the Leavitt Group's San Diego, Calif. office.
Ferguson is a senior vice president and practice leader on risk management accounts specializing in construction, environmental contractors, staffing and professional employer organizations.
Cervantes is an account executive supporting the risk management practice. She will focus on restaurants and hospitality, food, manufacturing, construction, professional employer organizations and the staffing industry.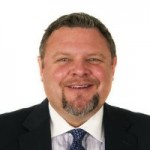 Ferguson has more than 25 years of experience in insurance, including experience in large restaurants and the food industry.
Cervantes has more than 15 years of insurance industry experience, she's bilingual and has extensive knowledge of policy coverage.
Leavitt Group is a privately-held insurance brokerage and provides services including property/casualty insurance, risk management strategies and employee benefits solutions.